ÜberMike's top 10 albums of 2001:
1. Explosions in the Sky - Those Who Tell the Truth Shall Die, Those Who Tell the Truth Shall Live Forever
Much in the vain of Mogwai or (the rockier moments of) Godspeed You Black Emperor!, Explosions in the Sky have sought to create epic soundscapes of music. The newly formed Austin, TX band say themselves that they don't consider what they do music; instead, they play emotions and portray the aural equivalent of a beautiful painting. Considering that this is only a standard 4 piece band (2 guitars, bass, & drums), they produce an awe-inspiring sound that other 4 piece bands could never dream of. Using basic loud/soft & stop/start dynamics, half the fun of listening to this album is not knowing when the song will erupt from quiet interlude into raging heavy-metal style riffs and death-march drumming. Consisting of only 6 songs, this album feels like continuous movements of 1 entire piece rather than 6 different compositions. As a final note, there's only 2 ways to listen to this album: either as background music while you do something else, or cranking up the volume loud. Very, very loud.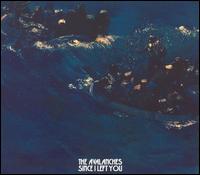 2. The Avalanches - Since I Left You
The Avalanches are a hip hop collective from Australia. The closest comparison to make with this group is with the turntable wizard DJ Shadow. Both create music solely off of samples taken from rare and obscure vinyl. The Avalanches use an amazing 900 different samples for the creation of "Since I Left You". However, unlike DJ Shadow's dense and cerebral collages, "Since I Left You" is a light and breezy dance-oriented album. More eclectic than DJ Shadow, everything from Madonna to flutes to ads for Met Life to Rasta chants to horses are sampled on this album. The odd sounds may take some getting used to at first, but soon it will seem normal for a hip hop group to scratch a soundbyte of a parrot over an addictive bass line. The album flows smoothly throughout, and with 18 tracks, you will have to listen to this album many times before you get tired of it at all.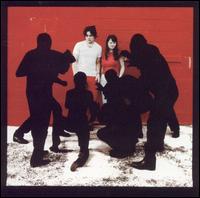 3. White Stripes - White Blood Cells
The White Stripes are a minimalist brother-sister duo from Detroit. If it's not obvious from the artwork of their 3 albums, it's even less obvious from the massive sound they produce from only a guitar & a set of drums. They put to shame most bands with over 2 members. Much like the band Local H, the White Stripes compensate in numbers with sheer loudness. In fact, any more members would probably dilute their raw garage rock/folk/blues sound. The lyrics to this album are also pretty good - innocent and jaded at the same time. When compared side by side with the Strokes, in my opinion, the White Stripes sound more genuine and raw than those NYC Julliard-educated pretty boys.
4. Radiohead - Amnesiac
Seems that while Radiohead continues to move further away from their duty to 'save rock & roll', they are also becoming very prolific. So far they have released 3 albums in 2 years (Kid A, Amnesiac, and I Might Be Wrong: Live recordings), and there are rumors flying around of another album coming out soon, as well as a DVD of an entire concert. When it came out, Amnesiac was touted as the 'rock version of Kid A', and while that was nowhere near true, it is a great album nonetheless. Amnesiac is basically a B-Sides album - tracks that didn't make the cut for Kid A. And while this album stands nowhere near Kid A (or OK Computer for that fact), it's funny that Radiohead's B-Sides are a lot better than most bands' A-Sides. Actually, some of my favorite Radiohead songs come from Amnesiac, and while sentiments were expressed that it would have been better to take all the best tracks from the Kid A & Amnesiac sessions and make that Kid A, this is still one of the best CDs of the year.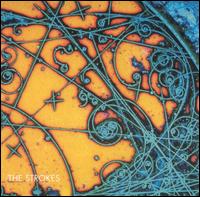 5. The Strokes - Is This It?
There has perhaps been no other band this year more hyped-up and lauded to save rock & roll from its stagnancy than the Strokes. Hailing from NYC, this band of 5 young guys is basically every late 60's/early 70's proto-punk band rolled into one. Just a tad bit exaggerated, but it's obvious that these guys have incredible talent. There is not one song on here that is not catchy. If so inclined, I bet they could take commercial radio by storm in a second. However, the only real problem I see with this album is it's lack of originality & its feeling of nostalgia. As I've said before, if you had no idea they were a bunch of upper class Julliard trained guys living in the 21st century, the Strokes would fit in perfectly right beside Iggy Pop and Lou Reed at CBGB's. Hell, they've even got the look. However, there's no denying that this CD is good, and you'd have to be crazy to think otherwise.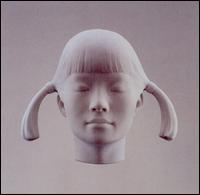 6. Spiritualized - Let It Come Down
Jason Pierce has been characterized as a fanatical musician striving for a sound that surpasses holiness on a grand scale - and also as the worst boss in the UK. He has virtually fired every line-up of Spiritualized after calling it quits with his former (similar) band, Spacemen 3. On "Let It Come Down", he got rid of the band members that produced the amazing album "Ladies & Gentlemen We are Floating in Space" (title track was featured in a not-so-recent VW commercial). This, like their previous albums takes huge measures in producing its space rock sound. Fact is, is that Pierce enlisted a 100 piece orchestra to help him out on this CD. The credo of Spacemen 3/Pierce is "to take drugs to make music to take drugs to". I wouldn't know personally, but apparently this is THE perfect music to listen to while you're high or tripping on acid. It's transcending music.
7. DJ Logic - The Anomaly
This is one of the first crossover Jazz/hiphop albums made, and its innovative sound may win over some hard pressed jazz and hip hop fans. Many quality musicians lend their credentials for making this album, including Bronx-based DJ, DJ Logic, as well as guest appearances from modern jazz favorites like Vernon Reid & John Medeski (from Medeski, Martin, & Wood, whom DJ Logic has also collaborated with before). There are also appearances from an Israeli violinist, a rapper, and a couple of other in-house musicians. DJ Logic provides the beats, scratching, and mixing, and overall it's a great sound. Unlike other DJ's who sample off of records, DJ Logic & his crew do everything live, and he samples off of them. Most songs feature some quality improvisation. True to the name of the CD, DJ Logic touches on all sorts of musical genres here – ambient, hip hop, techno, IDM, jazz, trip hop, industrial, rap, and even opera. Overall, it's a new mix of sound, and one of the more 'musical' of albums released by DJs this year.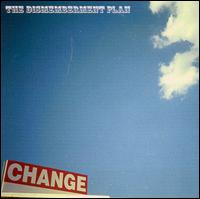 8. The Dismemberment Plan - Change
I was lucky enough to see the Dplan when they came to the Echo Lounge on December 7th, and they fucking tore the place up. They played a fair number of songs from this album. As obviously stated from the title of the album, this is indeed a 'change' for the band – no longer are they teetering on the brink of collapse that characterized their earlier nervy songs, now they've settled somewhat into a stylistic groove, & this album is very cohesive. While I don't think it's as good as E & I, it's still a really good album, with a range full of rockers, slower & more intricate songs, and acoustics.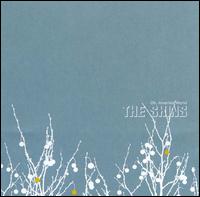 9. The Shins - Oh, Inverted World!
The Shins are another band this year that have been touted as saviors of rock & roll. Home to Subpop Records (legendary label in Seattle that was home to Nirvana, Mudhoney, Modest Mouse, etc.), the Shins are to 60's pop what the Strokes are to 70's proto-punk. Obvious influences of the Shins are the Beatles and the Beach Boys. Oh, Inverted World! was released this summer, & it's a quality album, but what I criticize about the Strokes is evident with the Shins. They wear their influences on their sleeve, but don't really add anything new to the sound. Still a good album though, but nowhere as catchy or memorable as Is This It? by the Strokes.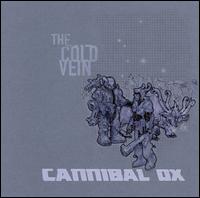 10. Cannibal Ox - The Cold Vein
The brainchild of El P (the beat master for Company Flow), Cannibal Ox are the saviors of underground hip hop this year, much like Jurassic 5 were last year with their album "Quality Control". Cannibal Ox is comprised of Vast Aire & Vordul Megilah with El P mastering everything in the background scenes. Most people who talk about this album can't but speak of El P's utterly amazing skill of providing the beats over which Vast Aire & Vordul rhyme over. As good as the beats are – and they are good – credit must also be given to those 2 who provide great lyrical word play over El P's production. I haven't listened to much rap (besides most of the stuff on the radio) that came out this year, but I'll bet this is one of the better albums.
Best album of 2000 that came out at the end of that year, instead of being delayed for the beginning of 2001 so that it could make my top 10 CDs of the year list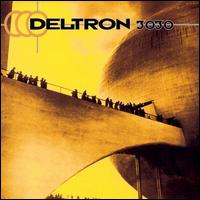 Deltron 3030 (self titled)
Hands down, this is the coolest rap album I own. Who would have thought of doing a concept rap album set in the future (comparable to "Brave New World" if it were a rap album...)? A hip hop supergroup of sorts, Deltron 3030 is composed of Deltron Zero (Del tha Funkee Homosapien, cousin of Ice Cube) providing the rhymes, Skiznoid the Wonderboy (Kid Koala) giving the beats & scratches, & Captain Cantankerous (Dan the Automator) handling everything in the background. Del's lyrics are quite amazing, & he is a poetic genius... not bullshitting on the grill about how tough he is, but on futuristic plots & themes. Not to mention he's got ill flow & delivery. Kid Koala & Dan the Automator are also impeccable, doing what they do best. This album was released late 2000 (September pops into mind for some reason), & an instrumental version was released in 2001. However, if this album were released in 2001, there is no doubt in my mind that this would rival Explosions in the Sky for the top spot on my list...